Dirt 3 Review
Of course there is no chance that I will ever go belting down the back roads of Finland at more than 100 mph in a BMW Z4. I would be too terrified to travel at that speed on such narrow roads. But to be able to experience such an amazing feat in a safe environment is divine.
Dirt 3
delivers this experience, reminding us all what a great experience this series really is!
The cars in Dirt 3 feel tight, responsive and the feeling is absolutely superb. Response to the slightest touches and tight braking are certainly evident in the game. The six tuning options help balance out the ranges of terrain types throughout the environments of Finland, Michigan, Norway, L.A., Kenya and Monaco. The variations between gravel, tarmac and snow surfaces (sometimes within the same course) are significant and require extreme concentration! When your wind-shield gets covered in snow or rain the effect is realistically chaotic. Throw in the addition of only being able to see where your lights are pointing at night, means that these effects are simply not cosmetic, but a
part of the simulation that you will have to act on.
Events within Dirt 3 seem endless, but are not exhaustive. This contributes to an incredible longevity in the game and a great money's worth. (It took me 6 months to complete EVERYTHING! See my blog post detailing all my achievements at:
http://strictly-dirt3.blogspot.co.uk/2012/07/dirt-3-fully-completed.html
). The main tour mode is split into four seasons, but as the podiums add up, six discipline-specific tours emerge. Although rally is by far the most popular discipline, there is such an extensive choice of additional disciplines. Each discipline has been greatly expanded since the previous iteration of the game. For each discipline there are a number of tracks, cars, tasks and achievements or missions to get through, hiking the race count up to phenomenally high numbers. In addition you have the option of minimising disciplines you are not too keen on.while focusing on the others.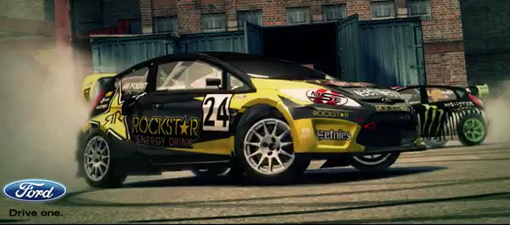 Codemasters have changed the way cars are acquired for your collection. Bizzarely, the "earning money for purchasing a car" idea has been thrown out of the window. Instead, you automatically gain cars from teams and sponsors within the game. This idea made me feel like nothing has been accomplished, as I have a garage full of random cars that I did not specifically select myself. In addition to this, the older (fun) cars that players usually prefer tend to gather dust. This is because the newer cars tend to yield the higher driving bonuses, which help with levelling up..........of which there is a lot of to do in this game!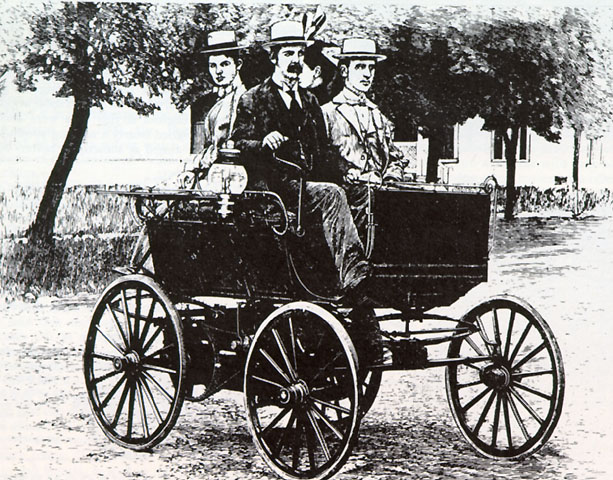 =
Regardless of all of this, the full set of cars is an immensely impressive and eclectic mix spanning eras as far back as the 60s. Back in the 80s my friend's mum used to drive me to school in her very old fart box Mini which was always filled with the strong wiff of petrol fumes. It is a great feeling to cane one of these around the hardcore rally tracks of Dirt 3.
The ambient environments and rippling puddle reflections contribute to the most stunning looking game in the series to date. The effects of the environments on the cars such as rain-covered windshields and muddy car body panels oozes fantastic realism. This is nothing new in a racing game, but the way it is done in Dirt 3 is second to none. Cheers from the crowd, fireworks and pedestrians scrambling out of the way certainly do justice with making the game feel incredibly alive. The impact of a crash can make you feel sick, especially if you were least expecting it! The sound scape is superb throughout the game in terms of specifically detailed engine sounds and the muffling crunching snow as you drive or slide through it.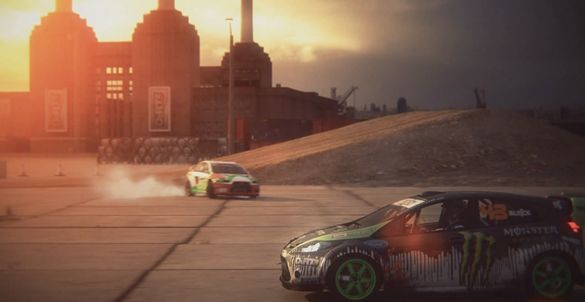 The PC version of Dirt 3 will run on a relatively wide array of specifications. Those with a high end gaming rig will certainly benefit from the many ultra detailed graphics settings and experience the game at it's greatest. Those with a more basic set up can also join in the fun too without much compromise. This shows a good level of dedication to the PC version in comparison to those many console-ported games out there. From my own experience talking to others in my many online gaming sessions, a very high percentage of players use racing wheel set ups. This is accommodated by a good level of force feedback options and racing wheel calibration.
The Dirt 3 menu system consists of unfolding triangles which reveal events, seasons and tours as you progress through the game. These turn gold as you achieve your golds, platinums and 1st places, so it is easy to see your progress at a glimpse. Every time you change screens these triangles are released from the spinning tyres of sliding animated cars which keeps in line with the beautiful menu design the Dirt series is know for.
In Dirt 3 you begin as a professional driver who has just been signed by an agent. This agent along with a mechanic and a fan manager help guide you through the game, explaining each stage and dishing out appropriate feedback on your performance. I found these annoying, irritating and felt it added absolutely nothing to the game. Waiting for the dialogue to finish while eager to get on with the next race will wear anyone's last nerve. The fan manager constantly suggests uploading your footage to YouTube, even if your performance was utter crap. On top of that, uploading to YouTube from within the game is the worst and most limited and unreliable way to do it. You can only upload tiny increments. Someone in the world tell me why this would be in any way useful??! Use X-Fire!
I completed the single player career mode far too quickly and it felt like I was going to miss the game pre-maturely. But alas, I started the online career mode and spent what feels like the rest of my life on it! Just to gain all the milestones and achievements took me 10 times longer than the offline career. The online career originally started off with Rally, RallyX, Head2Head and Trailblazer modes. The hardcore players would hang out in Rally, trying to perfect their personal bests and cornering while using their high tech super racing wheel set ups. Then came the Jam Session party modes such as Outbreak (tag), Transporter (capture the flag), Invasion, Cat 'N Mouse and the famous Gymkhana. These modes gained their own following from regular players. Players can compete solo, in teams or against saved ghosts from friends. My experience saw many consistent players to compete against online at anytime of day.
Verdict
Dirt 3 is an impeccable and superb product that should be part of any racer's gaming list. Solid gameplay, dazzling graphics, biting sound and an enormous variety of cars, tracks and game modes makes this appealing for a wide variety of players. A fantastic game but with scratches on the surface.
Presentation: 8
Great menu design and abundant options. Could be more appropriately hyped by the voiced guidance.
Graphics: 9
Beautiful will range from sunsets to blizzards.
Sound: 8.5
Realistic engines, crunching of packed snow, skidding on tarmac and gravel, grit and sand hitting the wheel arches and suspension struts. Need I say more.... Voice acting = AWFUL!
Gameplay: 9
Such a variety of cars, tracks, events and modes. Racing is tight and handling is great.
Longevity: 8.5
Single player career mode too short but online multi-player more than makes up for this.
8.5 / 10 GREAT